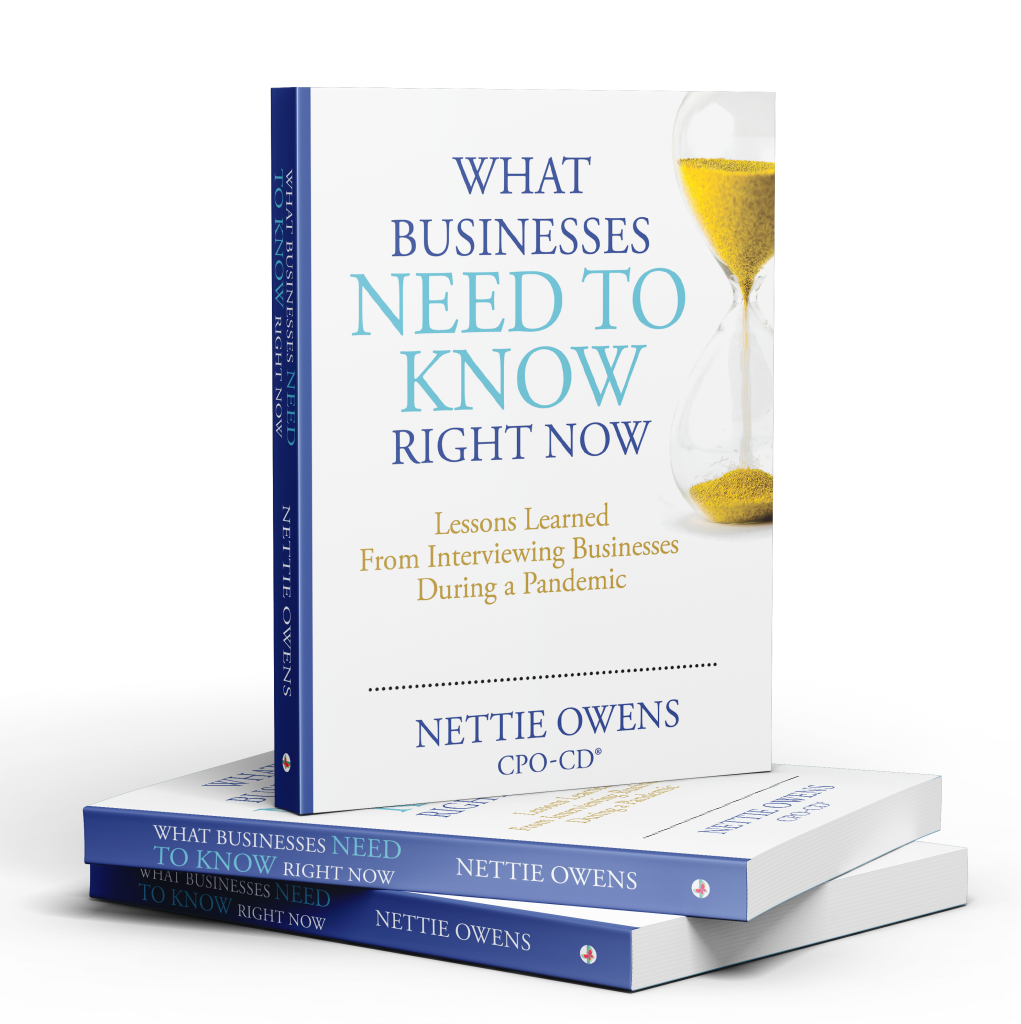 EXPERT INTERVIEWS WITH NETTIE OWENS
WHAT BUSINESSES NEED TO KNOW RIGHT NOW
When you need advice for what is happening in the world right now as it affects your business, you don't have time to take a course and become the expert. You need to tap into knowledge of those who have already figured out the next steps.
What you will learn with this Book
This book outlines the ways to operate your business in a new era and go to new heights. Each section shows you how to put into action the lessons you're learning throughout the book. This is a must read for any business owner!
A succinct and timely addition to Volume One, capturing what businesses need to stay relevant, survive the pandemic and the current economic climate, as well as planning for the future and being prepared for whatever comes next!